George Stelljes's Memory of Kyle Stuart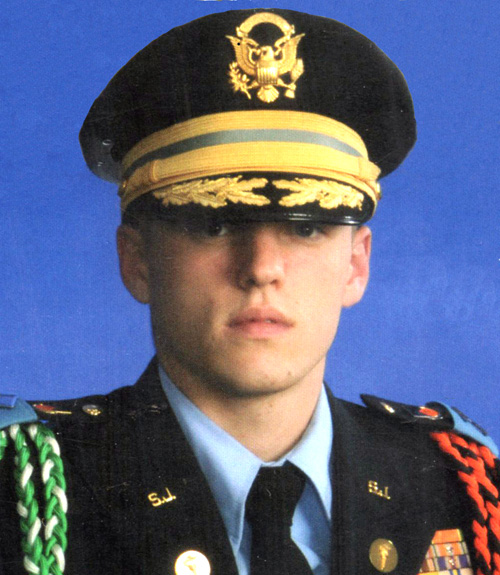 St. John's Military School was a special place that had to be experienced to be understood. It was a place that the cadets loved to hate, hated to love, and then missed dearly once they were gone. New Boys often arrived seeing the school as a punishment and resented being at St. John's. Those who continued to see it as a punishment did not do well, but those who learned to see it as an opportunity to change their lives for the better moved up the rank structure and developed their leadership skills.
I remember when Kyle asked to talk with me and we met in my office. He asked me if he could call his mother. I said yes and he talked to his mom and told her how he was tired of getting into trouble and was going to make some drastic changes in his life. He knew he had to break away from his old ways and old friends back home if he wanted to be successful. He let her know that he would not be coming home during the breaks and had made arrangements to stay with the families of fellow cadets and that he would be enlisting in the U.S. Army National Guard and going to Basic Training the next summer. Kyle did all of that and then became one of the best Battalion commanders in the history of SJMS.
It was an honor and pleasure to work with Kyle and see him develop and mature into the outstanding young man he is today. —George Stelljes
---
Fly-over at tree top level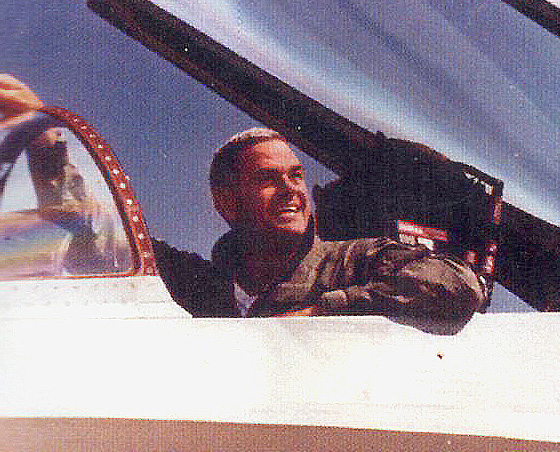 One morning I woke up looked out the picture window of the house and was greeted by an (F-11), flying over the formation area at tree top level and heading straight for me. I tried to explain what I had just witnessed, but Dad told me AI Ransom had been given permission to fly over at 1000 feet. While vehemently saying it was just a scosh lower than 1000 feet, AI flew over again. This time, upside down. A third fly-over where he flipped from upside down to right side up, tilting his wing to avoid our television antenna convinced me I was truly living in an amazing place. —Kyle Duckers
---
S-Club Pledges in the 50s
I remember the S-Club pledges and the skits they did in the mess hall. In the 50s, one thing they did was to drop a raw egg from the roof of Vail Hall. The pledge had to catch it in their mouth, without breaking the egg. The junior school used the classrooms in the gym into the mid-60s. I also remember the pledge cards and bricks. Only S-Club and the pledges could use the word "Pledge." There was hell to pay if another cadet said pledge. —Jeff Guernsey 1961
---
Two teachers made a difference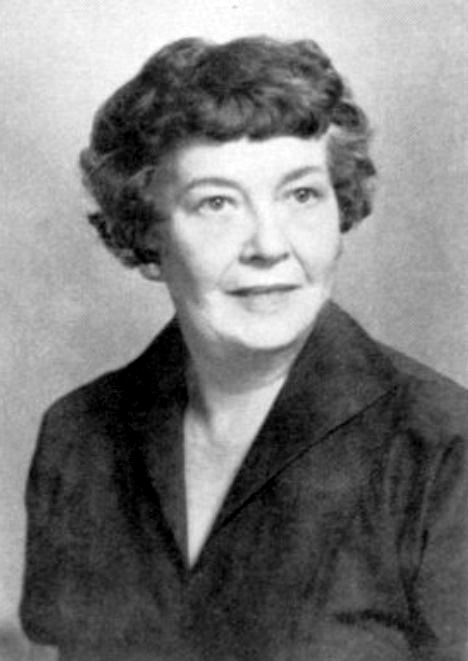 Jack Kaine only attended SJMS for one year and said, "It may well have been one of the most important years of my life. However, I did not feel that way at the time." He said he had two teachers that changed how he felt about the school. "The first was Mrs. Hardy and the second was Dale Browning. I am pleased to tell people that I attended St. John's. It was a very good experience and a large part of what I have accomplished is because of SJMS." —Jack Kaine 1961
---
Line up
In 1973 I was a sophomore during my first year at St. John's. Near the end of the school year, I was assigned to Lower School as a platoon sergeant. It is my belief that part of the reason for the reassignment may have been my stature. My 6′-3″ height might be intimidating enough to the junior cadets and may help keep them in line. If anything, it made it easy for me to get a head count during formation. One night (Senior Pranks) the seniors decided to move all the cadet's shoes from our rooms and line them all up in the hallway in hopes of causing confusion in the morning when reveille was sounded. They succeeded. I was amused, as in all the clamor and confusion I had no trouble finding my giant 11 ½ in shoes sticking out in the lineup. —Roger Templin 1974
---
Jeff Broome memory of Steve Verity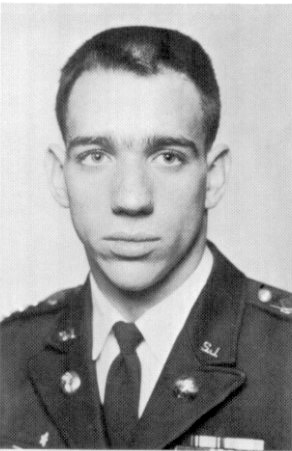 Steve was an officer Old Boy when I was a sophomore and junior. He encouraged me and was an officer I had the utmost respect for. He shared with me around the time I graduated and gave me a book on spirituality. That book became the precursor to finally getting serious about the spiritual side of human existence. I have never forgotten how Steve encouraged me. As many know I often go back to school for graduation and now supporting the historical museum. I have heard from a few cadets a few years younger than me, and they told me how they appreciated my support of them when cadets. Well, Steve is a major player in doing for me what I heard I did for some underclassmen. Thanks, Steve. I have never forgotten you. —Jeff Broome 1971